We are selling here our products by dozen with paypal, credit cards are accepted.

If you wish to buy in smaller quantities, please visit one of our dealers or send us a special request for customized invoice, free of shipping charges with 100$ order and more.
If you are interested in retailing our products,
please
contact us
to benefit from our wholesale prices.
Dozen of small pairs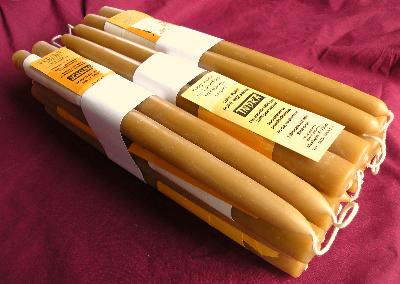 $ 70 CAD
24 tapers
for standard candle holders
7/8 in x 9 in
Free delivery for 100$ purchase and more
Dozen of medium pairs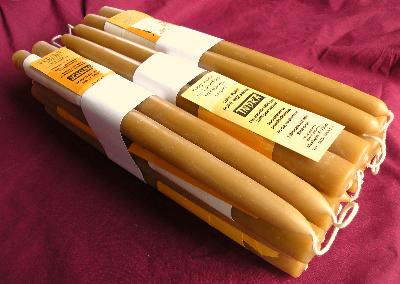 $ 90 CAD
24 tapers
for standard candle holders
7/8 in x 11 in
Free delivery for 100$ purchase and more
Dozen of votives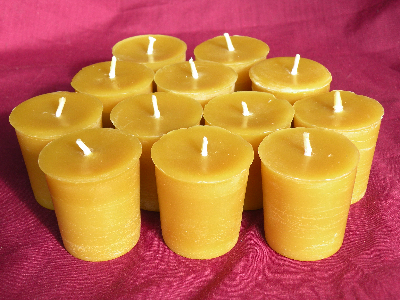 $ 45 CAD
12 standard size votives
1 7/16 in base, 1 7/8 in top x 1 7/8 in H
Free delivery for 100$ purchase and more
Dozen of glass light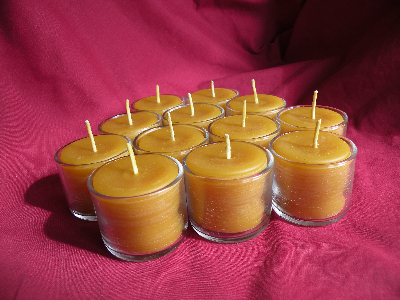 $ 48 CAD
12 cylindrical candles in glass holder
1 5/8 x 2 po
Free delivery for 100$ purchase and more
Dozen of refills for glass light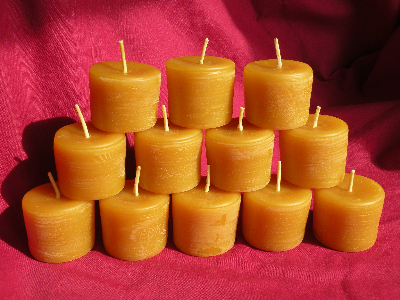 $ 43 CAD
12 cylindrical candles
1 1/2 x 1 3/4 po
Free delivery for 100$ purchase and more
Dozen of T-lites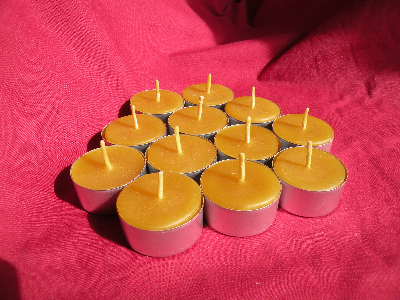 $ 15 CAD
12 standard t-lites in aluminum holder
1 1/2 in x 3/4 in
Free delivery for 100$ purchase and more
Small pillars (6)
$ 90 CAD
6 small pillars
2 in x 6 in
Free delivery for 100$ purchase and more
Church pillars (4)
$ 120 CAD
4 church pillars
Great for church high glass candle holder
2½ in x 7 1/4 in
Free delivery for 100$ purchase and more
4 medium pillars
$ 120 CAD
4 medium pillars
3¼ in x 4 ½ in
Free delivery for 100$ purchase and +
Medium long pillar
$ 90 CAD
1 medium pillar
3¼ in x 11 in
Free delivery for 100$ purchase and +
Dozen of amber boxes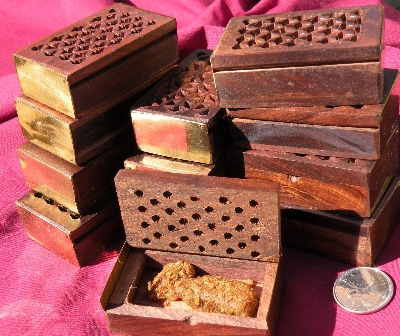 $ 115 CAD
Woodrose perforated diffuser boxes
containing 5 gms of amber each
* out of stock *
Dozen of sachets of amber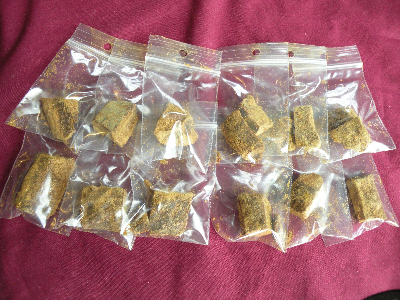 $ 95 CAD
12 chunks of amber
5 grams each
Free delivery for 100$ purchase and more